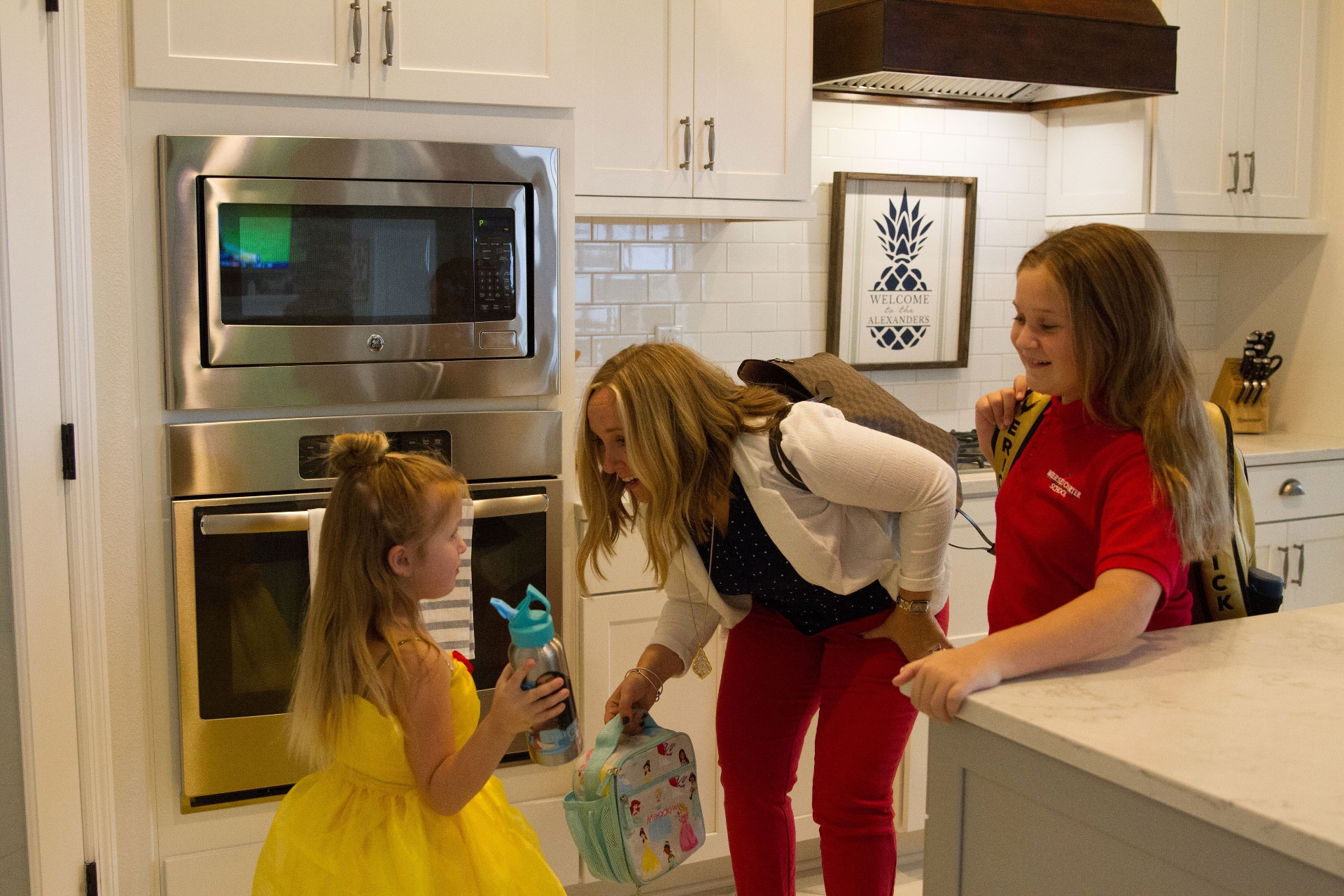 Who's The Working Mama, and What's this All About?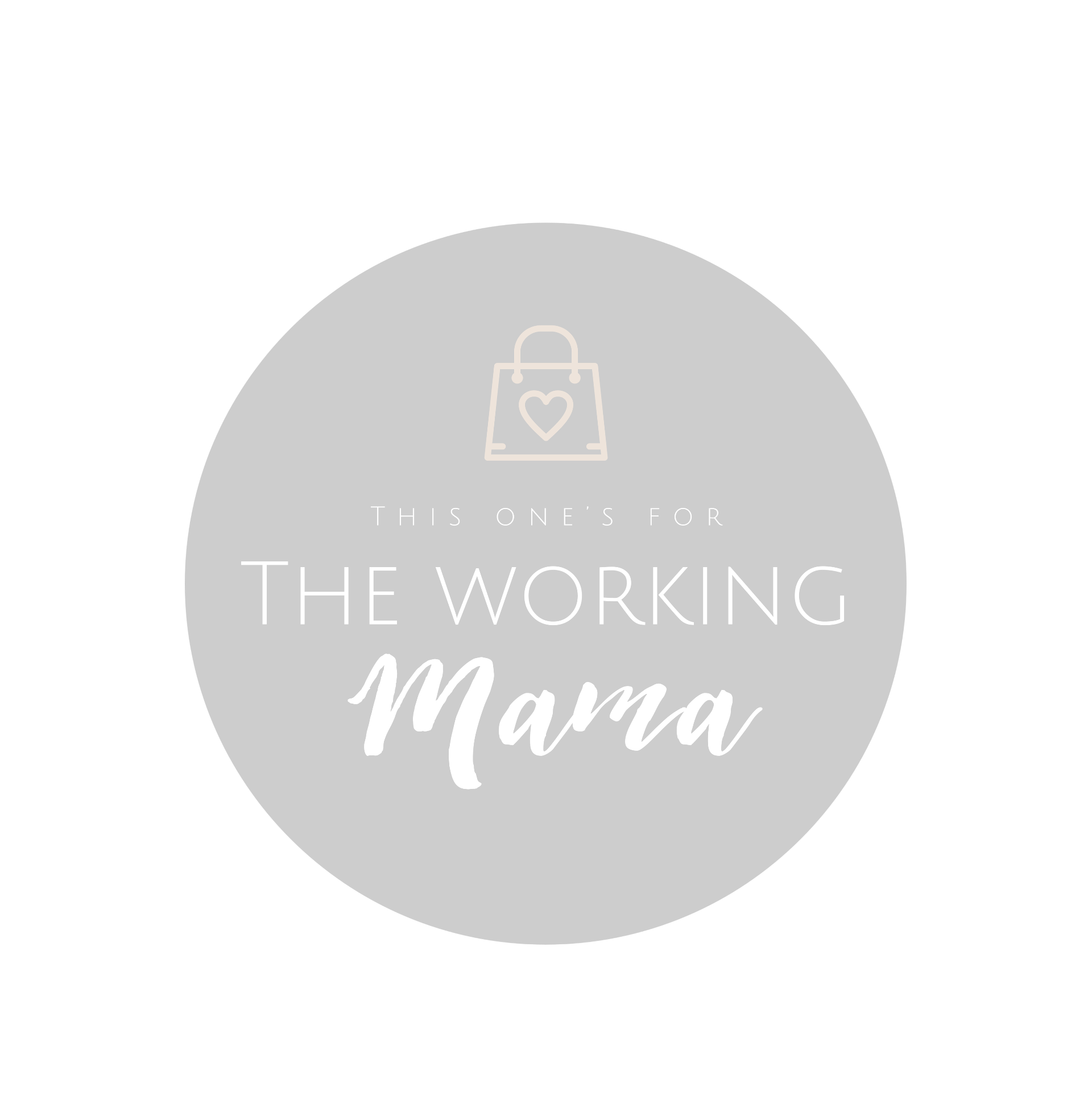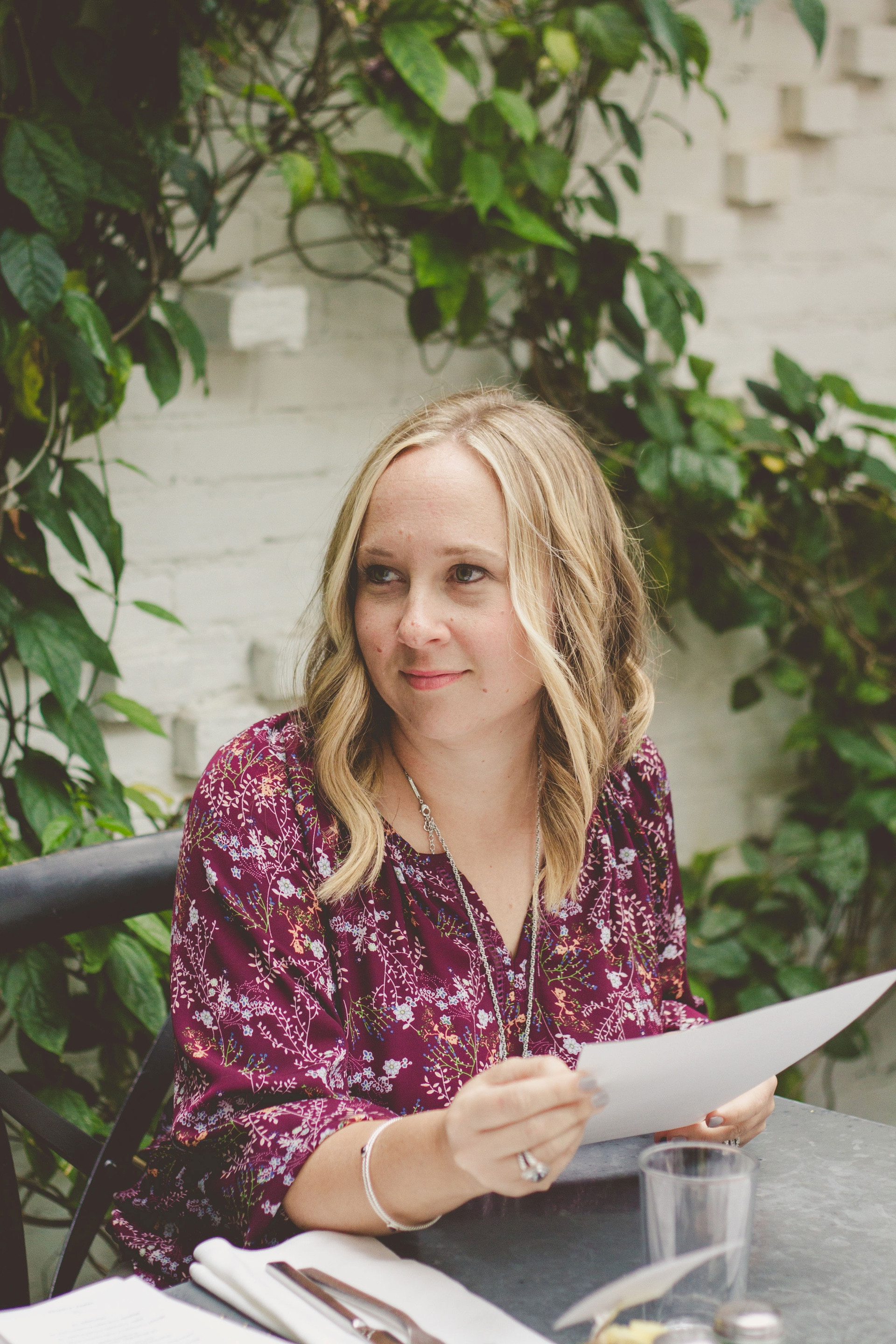 Dear Friend,
If you pulled up a chair in front of me at my favorite lunch spot for our first meeting, I'd welcome you warmly, and immediately start asking you questions because I'd want to know your story. I would respond with self deprecating jokes and sarcasm and I would begin an introduction that went something like this... My name is Katie Alexander. I have two feisty little girls that light up my world and a husband who I have loved since I was 15 years old. I've spent 13 years crafting a career while being a wife and mommy.
It may take me a little while to get there but eventually I'll drop a comment or two about Jesus. It may not be bold and in your face, but if we are going to be friends, I'm going to make sure you know that part of me because its a huge part -- the defining part.
I may carefully craft photos on this website and social media to give you what you want to see. But the truth to my story is that it isn't always perfect or easy. I didn't write a book to tell you how I've mastered it all, rub in your face that I live perfection and give a false promise that you can, too. I wrote this book for myself just as much as for you. I have walked through hurt, pain, loss, depression, anxiety, infertility, miscarriage, disappointments, and made many mistakes along the way. But after pain came healing, after each loss came redemption, out of infertility and miscarriage came life, out of disappointment came gratitude and from mistakes came grace, great grace that sets my captive heart free.
Being a mom, especially a working mom, in the climate of today's world is so difficult. It's increasingly harder to find your community because the world tells you that you should work hard, chase faster, achieve more, be more and not worry about sacrifices made along the way. Or worse, it feeds you a lie that you can have it all, and when you come up short because you believed this lie, you are left with guilt and shame like you must have done something wrong. In the Christian community, some believe you shouldn't work, that your place of work is in the home. Whether or not they say it, infer it or it's your own hang up that perceives it, they judge you because you made a different choice.
You and I need a space where we can be unapologetically grounded in our decision to be a working mama. We need encouragement, to be uplifted in the trying days, we need something to cling to as we curl up on our closet floor, tears flowing and release the stress of a million things on our shoulders. We need a community of women who have made the choice to work and be mama and who aren't afraid to own it. Not because some author told you to, but because there is freedom in Christ that can set us free.
So come along with me on this journey to freedom, as we dive together into the truth found in the Word, as we read story after story of God's reassuring grace and love in my life and the lives of those around me, and lean into the permission to live life (the one you have right in front of you) with a soul that is set on fire.
This one's for you, the working mama.
In Him,
Katie Alexander
Who is Katie and why did she write this book?
This is the hardest question to answer because it wasn't something that motivated the writing. It wasn't until after the first draft of the manuscript was fully written and the first round of editing began that I even faced this question. After going through the introduction and chapter one in an editing session, my editor asked me what credibility I had for telling this story. She wasn't intending to cause the flood of insecurities and draw out a complete panic that ensued, she just wanted to guide me to tell the reader that I had some reason, some credibility to have you hold my words in your hand and believe any of them to be true. And this became the most challenging part of my entire journey. Say things about my accomplishments and establish my credibility? No, thank you!
But you are probably wondering about the answer now more than ever. If you weren't thinking it before, I only have myself to blame with asking that question for you. So, I'll do my best to answer it, but just understand, I don't like it one bit.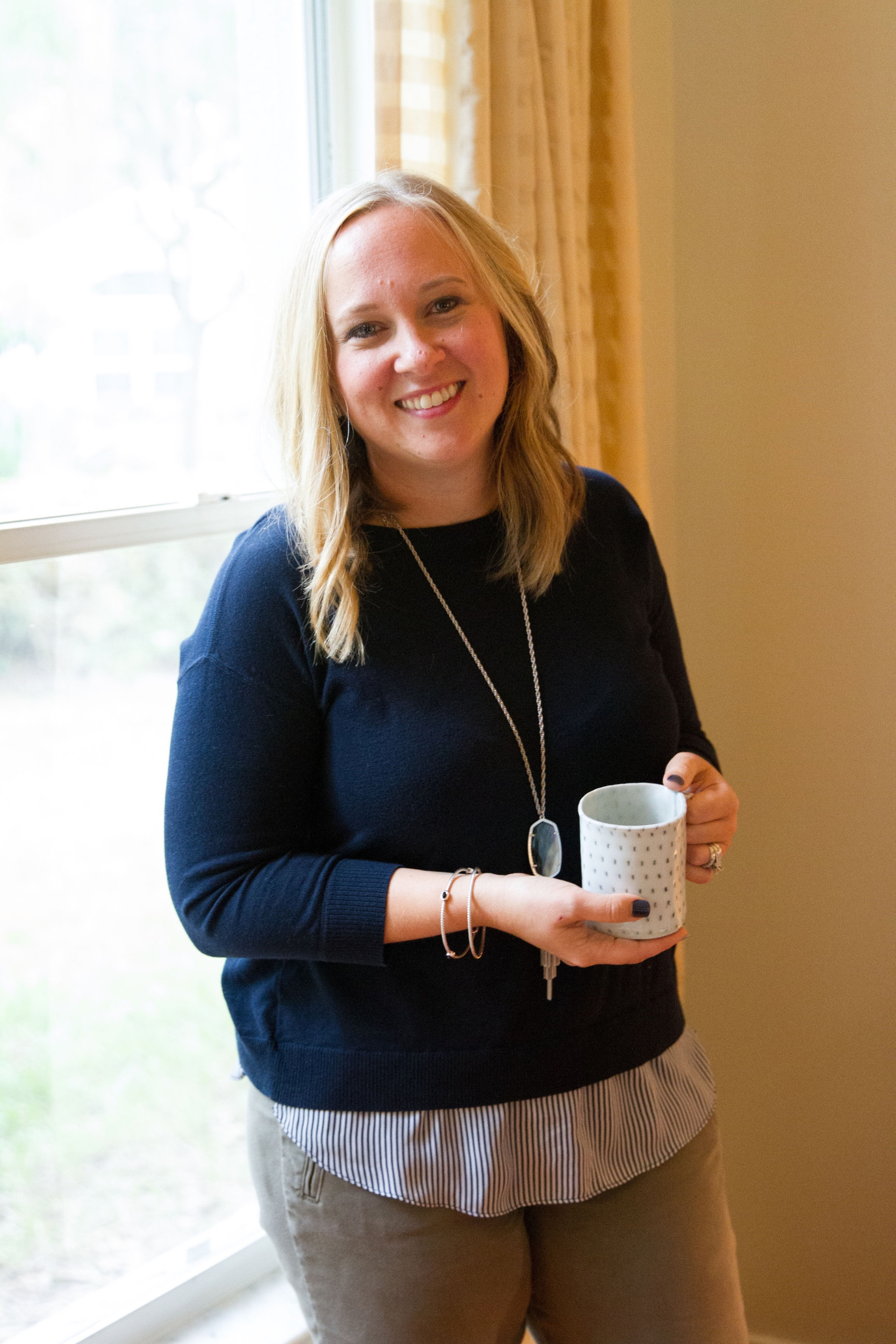 About the Author
Katie Alexander spent the last 13 years building a prominent career in strategic planning and business development, but the most important job has been a loving wife and mother to two beautiful girls, Ella and Meadow. Her mission in life is to bring balance to home and the work place, all while living for Jesus. She has spent many years leading women's Bible studies and helping lead others on their journey to the freedom that can be found in Christ. She translated this passion into a heart felt book based on finding a way to set your soul free from the bondage of guilt over being a working mom.
About the Book
This One's For the Working Mama is a book intended to give you permission to live life in a way that sets your soul on fire. It's a shift from the self-care movement to one of soul-care. It's filled with pages of honest truth that can help the working mama own her working role and drop the guilt and comparison for good. None of this is because the book tells you to, it's because the truth of God's word can set you free. This One's For the Working Mama is freedom to be a Christian working mom without feeling you owe your kids or the world and apology. It's allowing yourself to live a fulfilling life and find true and lasting satisfaction for your soul, freedom to stop comparing yourself to other mama's and embrace your own chaotic, crazy and beautiful life. It's a collection of heart warming and relatable stories along with practical tips and applications rooted in Biblical truth that you can apply to your own work-life balance. Written by a full-time working mom struggling to give her all to everyone, this one is for you, the working mama.
Let's Answer Some Questions:
Q, Who's this book written for?
A. Well the title says, "The Working Mama", but let's not put labels on anyone. The book is written by a mom that works 9-5 for an actual boss. I have to be accountable to my leadership and my staff to be onsite, at my job. That doesn't mean that the stay at home mama or entrepreneur mama couldn't get some comfort, support or tips from giving it a read.
Q. What if I don't have kids yet?
A. Oh my goodness, if that is you, YES! Read it! And consider yourself a few steps ahead of the rest of us. I wish when I was 25 someone would have handed me a book like this. I would have done a few things differently and learned less lessons "the hard way".
Q. Is there any wisdom for the single mama?
A. There's a special little gift at the end just for you, single mama. While I can't relate to your sacrifice and your struggles directly, I've known many warrior women to do this alone and I feel that deserved a little extra shout out. The rest of the book can reach you too, so don't be afraid to start at the beginning.
Q. What if I'm not a Christian and don't share your religious beliefs, is the book still for me?
A. YES, YES, YES. However, I would like to caution you, some of the truths and strong opinions will carry less weight if we don't share the same God. Without an understanding of the authority of God, some of the commands may seem antiquated or un-relatable. However, I think there is too much goodness to dismiss it because you don't have a foundation in faith. Just don't send me hate mail if you don't like what I have to say on the topic!
Q. The Book makes a bold promise, "permission to live life in a way that sets your soul on fire." But how do we actually do that?
A. Dear Sister, there is so much freedom in Christ. When we strip away the lies and what we have been conditioned to feel or believe about our work and home life, you can really start to live. You are not a prisoner to your cubicle, but you also don't have to buy into the idea that if you are not out conquering the world, writing a book, reaching thousands with your internet posts or being deemed an influencer, that you are not living your very best life. God is the one who writes this story, He is the one who gets to tell us if we are living the life he intended for us or if there is more somewhere out there for you and for me. Sometimes His idea of more looks like giving it all up to follow Him, actually having "less" by the world's standards. We learn to set our soul on fire by evaluating what type of ignition it needs, and finding the source of living water that never runs dry. I don't make a promise or proclamation without giving you practical tips, steps or an application to get on the path toward this freedom and ALL of it is grounded in some biblical truth.
Q. What should I expect from reading this book?
A. Well for starters, one thing I tell you is to ditch the expectations because they are the thieves of joy. So clear the slate, come without expectations, just an open mind, a willing heart and a needy soul!
Q. When will the book be available and where can I buy it?
A. Well, God hasn't finished writing that part yet. I have a completed manuscript, 10 chapters plus an introduction and a bonus chapter. I'm half way through the first major edit and revision. From there I will start to pitch the manuscript to various agents and just wait. This entire journey has been one of obedience. God told me to write the book so it is written. It's up to Him to reveal to me exactly how it gets published and into your hands. But if you join the launch team, you'll be one of the first to hear about it!
Q. Why aren't you on Facebook?
A. I know there is an inclination to feel like something doesn't exist if it isn't on Facebook, but you won't find me there. It's actually part of the story. Something I had to give up to make more room for things I love. I'm not anti all social media, you can find me on Instagram @fortheworkingmama and COMING SOON to a YouTube channel near you.
Q. Isn't the promise of dropping the guilt for good misleading? Can we ever really do that?
A. Well, here's a truth. Guilt does not come from God. You won't find "God guilted them," even one place in the Bible ... So let me ask you this: who are you listening to that is creating this guilt? If our God doesn't guilt, whose opinion are we elevating above His?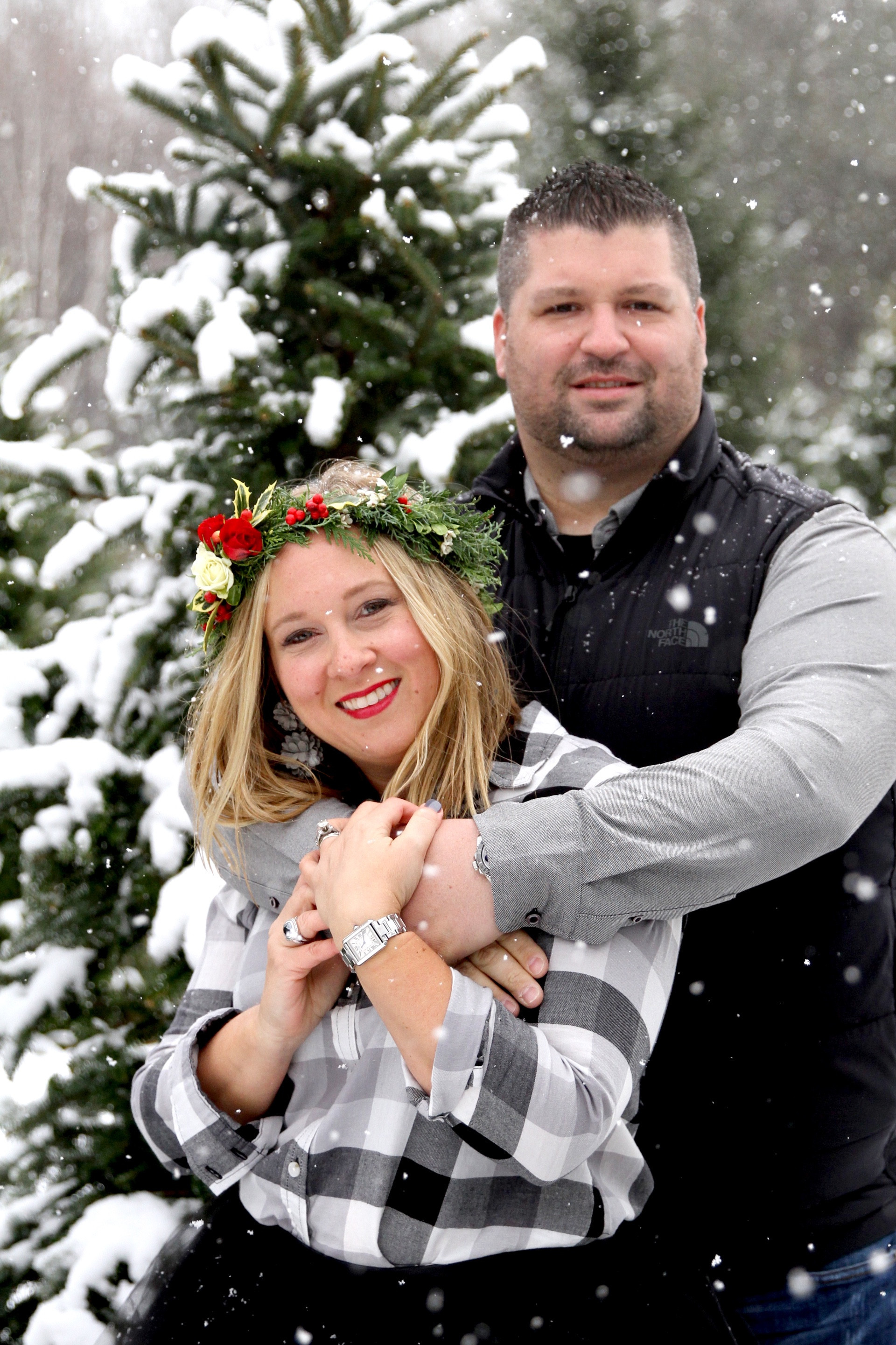 The Man In Front of the Working Mama:
I chose the words "in front of" with intention. In our house, my husband is the leader. He spiritually leads our family to stay true to our commitment to Christ, he leads us daily through Godly instruction, he oversees our finances and is the authority when it comes to parenting (mom is a total pushover). For 20 years I have loved this man, second only to God. He is my ultimate support, my best friend and the reason I found the confidence to put our story into words for you to read. Our life and marriage hasn't always been perfect or easy, but God has been present in the messy parts and restored order and brought renewal. In December of 2018 we celebrated 15 years of marriage. That is a big deal! He's so much a part of this story and I love when someone puts a face with a name. Soak it in because he is not a big fan of photos so you won't see him in many.